WILL FREE FLOATING CHANGE THE URBAN MOBILITY GAME?
WILL FREE FLOATING CHANGE THE URBAN MOBILITY GAME?
After submerging the chinese market, free floating bike services are arriving in Europe and represent a direct concurrence to self-service bicycles operated via a network of stations, which are currently thriving in most of european big cities. How to explain the success of this kind of shared mobility? In a more general manner, is free floating really a more practical and cost-effective model?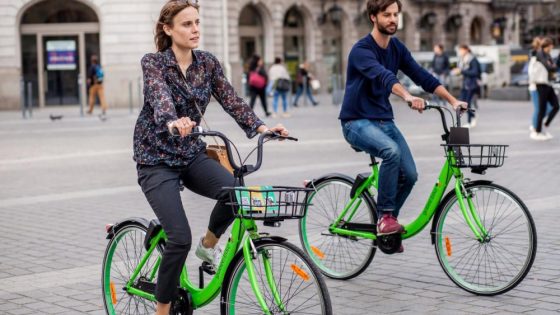 ---
No need to find a station anymore to go on a ride: all you have to do is grab your smartphone, install a mobile application and find the available bikes thanks to geo-tracking. Once you fond the perfect bike for you, just scan the QR Code to unlock the safety lock and you're ready to go! Another significant advantage is the possibility for the user to pay for the travel only instead of having the obligation to subscribe to the service for a given period. All these functionnalities allow a more seamless user experience by reducing contraints.
To read the full article click here.